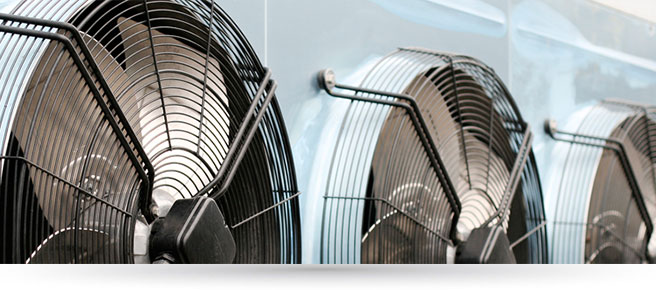 Our company works closely with commercial building contractors to make sure their clients get the right HVAC systems.
Each new construction commercial HVAC installation is unique, which is why we offer professional design/build services to all of our commercial customers.
When you hire Express Service for your commercial HVAC new construction installation, you can be sure you are getting a team of highly qualified technicians who know the ins and outs of new construction projects. We will work closely with you, as well as with the other contractors working on the site to make sure all of our activities are coordinated and there are no unnecessary complications with the installation of your HVAC system.
We perform heat load and energy calculations to make sure every system is properly and efficiently functioning. For over 35 years, we have  worked to make sure every part of an HVAC system fits unobtrusively into the building's design.
If you're a builder or general contractor working on commercial buildings, you want to ensure they are equipped with high-quality HVAC systems that will properly accommodate the needs of the environment you've worked so carefully to create.
When you choose Express Service to install heating and air conditioning in a new build, you're giving your customers a system that heats and cools effectively, operates efficiently and will last longer.
Repair and Maintenance for Your Commercial HVAC New Construction
To keep your commercial HVAC system in good working order, Express Service is proud to offer comprehensive repair and maintenance services as well. Whenever you notice any type of problem or change in the way your system is functioning, do not hesitate to give us a call. We will have someone out quickly to take a look at the system and make the necessary repairs.
We also provide regular maintenance services, which can boost the energy efficiency of your system, allow us to catch and repair many problems early, and also extend the useful life of your commercial HVAC system. All of these save you money in the long run, making commercial HVAC repair & maintenance services from Express Service an economical choice all around.