Air conditioning is an absolute necessity in Royse City, TX, especially during the oppressively hot summer months. Your new commercial building has to be outfitted with an air conditioning unit that can beat the heat effectively and efficiently. When it comes to new construction commercial AC services in Royse City, more businesses rely on the experts at Express Service Air Conditioning & Heating than any other AC company.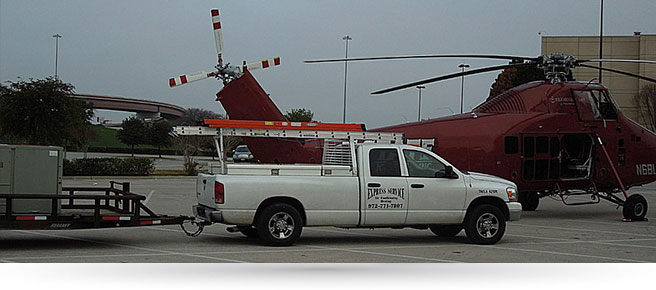 Why Choose Us?
With more than 35 years of mechanical contracting under our belts, and a staff of highly-trained HVAC professionals, we're the area's leading experts in new construction commercial air conditioner installations. In fact, it's what we specialize in and our Class A license allows us to work on units from 5 tons to 200 tons.
What Does Commercial AC Installation Involve?
It's vital that your air conditioner is capable of cooling your entire commercial space, whether you're operating a restaurant or a retail outlet. We are experts at designing efficient AC systems for a variety of commercial purposes, and we would be proud to design yours as well. If you've got a blueprint you want us to follow, rest assured we'll put the same energy and attention to detail in the project as we would our own design. Our commercial AC services include:
AC Design Services
Installation of the AC Unit
Ductwork Design and Installation
Our commercial AC services don't stop there. We also provide regular maintenance for commercial air conditioning systems as well as repair services.
Schedule a Commercial AC Installation Consultation
If you're in the planning phase of a commercial construction project, contact us at Express Service Air Conditioning & Heating for an AC consultation. We'd love to take a look at your plans, and together we can come up with an air conditioning system that will provide a cool, comfortable environment inside your commercial building for years to come.