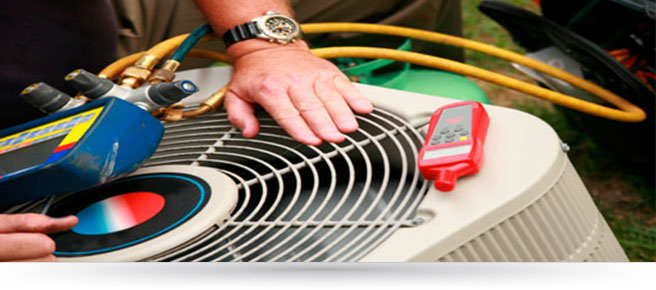 The last thing you need in the heat of Texas' summer is for your air conditioning system to suddenly cut out on you.  If your system is completely broken or there is a component that is not functioning as it should, please contact ac repair Rockwall so that we can send a technician out to your home to identify what the problem is.
We offer a number of service contracts to help reduce the amount of ac repairs in general. This will provide you with a technician coming out to your home on several occasions throughout the year to check on the health of your HVAC system. We offer Spring and Fall tune-ups of you system so it is always working efficient as possible. Should something not be functioning properly, a technician will provide you with an estimate of the repairs on the spot. This allows problems with your AC system will be caught early enough while they are still affordable to repair.
We offer emergency services after our normal working hours. If your air conditioning stops working and you need someone out right away, we will be happy to send a technician your way. This way you don't have to be without cool air through the night or over the weekend if at all possible.
Royse City AC Repair
At Express Service Air Conditioning & Heating, you get years of experience assisting your every need. We have certified technicians that are comfortable working on all makes and models of AC units, so there will never be a system that we are unfamiliar with.
Depending upon how significant the Rockwall AC repair is, we will provide you with an estimate to correct the issue as well as a price to replace the entire unit. We sell and service all major HVAC brands. Our expert technicians offer a full range of services at fair and competitive prices. AC systems eventually wear out and we want to ensure that you are making the most cost-effective decisions for your home.
You shouldn't have to wait around for fresh cool air. Our technicians are standing by, waiting to take care of the issues that are infecting your HVAC system. Call us today and we'll send someone out to you right away.