It's the peak of summer, and your AC goes out unexpectedly, leaving you and your family extremely uncomfortable. And considering how crucial an AC is to your home, the first thing you may want to do is schedule emergency repairs.
Notwithstanding, while everything on your air conditioner may feel like an emergency, there are some issues that you can fix by yourself and get your AC running again. Below are some tips for checking the system yourself and keeping your home cool while waiting for an HVAC professional.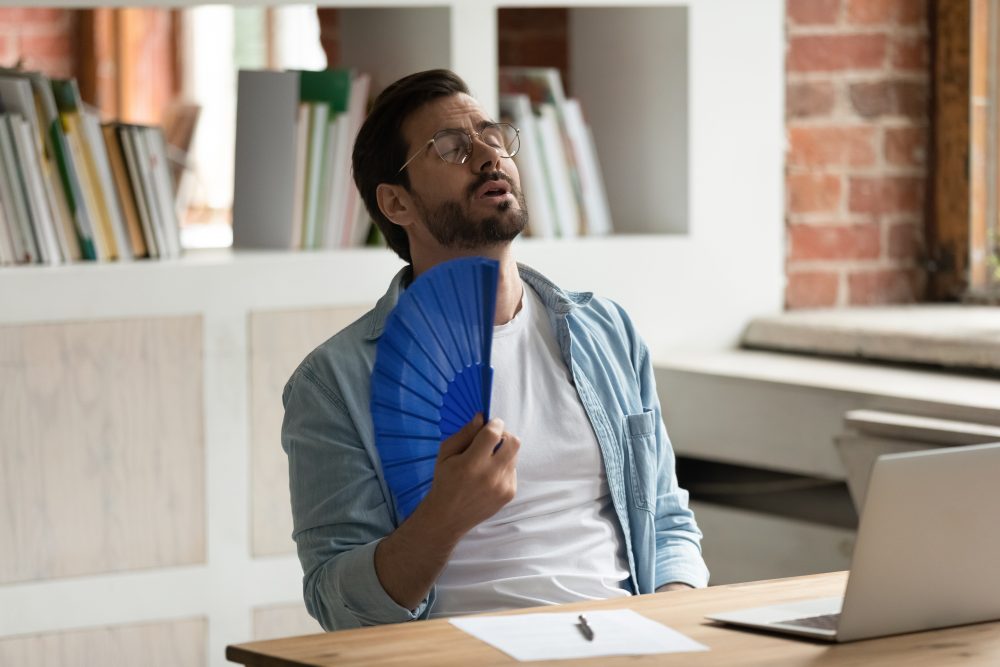 Investigating the Unit
Check Your Thermostat Settings
Check your thermostat's settings to ensure it's set to COOL, not HEAT. If the settings are okay, go to your physical air conditioning unit and turn it on manually. If it starts, then your thermostat is faulty and will need to be replaced.
Check If the Air Vents Are Blocked
When the air vents and ducts are blocked, your AC begins struggling to cool your home. You should therefore ensure that all supply vents in your home are open and unblocked.
Check Your AC's Circuit Breakers
Tripped circuit breakers may cause your AC not to turn on. Go to your home's electrical panel and check if the circuit breakers are in the OFF position and, if so, turn them ON.
Check for Water or Electrical Damage
If your thermostat and the circuit breakers are okay, you might be having water or electrical damage. In this case, you may see leaking or rusted tubes, debris, or smoke around, in which case you need to call an HVAC professional for repair.
Keeping Your Family Cool
If you've tried the above troubleshooting tips and your AC is still having problems, it's time to schedule repairs. And now that it's at the peak of summer, the demand for emergency repairs may be high. This means that it might take a little more time before an Express Service Air Conditioning & Heating technician arrives to make the required repairs. While you wait, here are some tips to keep your home cool.
Reduce the heat coming from outside by drawing the shades over and opening them at night.
Take cold water showers and baths.
Unplug electronics to minimize the total heat in your room while saving energy.
Dip your feet in cold water before going to bed.
Wear light clothes.
Try the fan and ice combination by placing bowls of ice in front of your fan.
Sleep in breathable lines.
Take your cooking outdoors to reduce the amount of heat being generated in your home.
Why Express Service Air Conditioning & Heating?
At Express Service Air Conditioning & Heating, we have a team of highly qualified and trained HVAC technicians who can accurately diagnose the problem with your AC and fix it immediately. We are committed to offering reputable and professional AC repair or replacement services to all our clients. So, whether you need an AC repair or replacement, we are your go-to solution.
Reach out to us today, and we'll be happy to help.