In the autumn, winter, and early spring, it's easy to overlook your air conditioner. Although many property owners are good about keeping their air filters clean, certain forms of AC maintenance are commonly neglected. Precision tune-ups are designed to ensure that all cooling system components are working exactly as they should. With these services, building owners can enjoy better airflow, lower energy bills, and improved overall  AC system functioning. Following are three impressive benefits that regular precision tune-ups provide.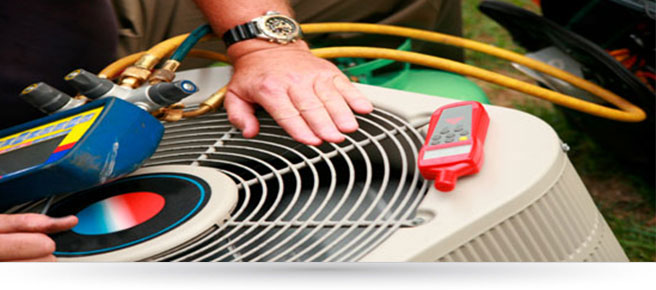 1. Less Wear and Tear
During a precision tune-up, all key components of the air conditioner are inspected. For instance, our technician will:
Check your thermostat and level it
Check the AC air filter and verify proper airflow
Lubricate the condenser and compressor motors
Clear out internal dust, dirt, lint, and other debris
Assess and clean out the condensate drain
Verify proper voltage, amperage draw, and wiring connections for the motors
Inspect the fan blade and the electrical compartment
These and other checkpoints allow HVAC professionals to identify and address minor issues before they spiral out of control. When problems are identified and resolved early-on, this limits ongoing wear, and extends the overall lifespan of cooling equipment. Diligent maintenance also minimizes the likelihood of major and expensive repair issues.
2. Lower Energy Bills
Properly maintained cooling systems tend to be far more efficient than those that are subject to neglect. Even measures as simple as removing trapped internal debris can prevent problems overheating, promote better air delivery, and allow for reliable cooling with far less energy use. As such, the costs of having precision tune-ups performed ultimately cover themselves. You'll pay less to use your cooling equipment, and it will invariably last much longer.
3. Protect Your Warranty
If your cooling equipment is under warranty, there are certain things that you'll need to do to uphold your end of the deal. Most AC manufacturers will only consider repairs as being covered when warranty holders have been diligent in performing all the recommended maintenance. Regular precision tune-ups from Express Service HVAC will ensure that you've got a solid record of your efforts to keep your cooling system functioning exactly as it should.
For handy  building owners, problems with dirty air filters are relatively easy to spot and resolve. Given the complex nature of modern cooling systems, especially those within commercial buildings, full-on system inspections are necessary for identifying most other issues early-on. With precision tune-ups, you can enjoy optimum levels of comfort while preserving your warranty, and extending the lifespan of this important building feature. Get in touch with us today to learn more about precision tune-ups or to schedule an appointment.